Pupil Wellbeing
At Emmanuel, we value and promote the well-being of our pupils, alongside their achievements in academic learning. Through whole class lessons, small group or one to one sessions, we provide opportunities for children to learn about emotions and how to respond to feelings they may have.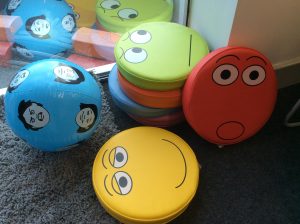 Further to this, we have regular Collective Worships which focus on how we can keep our minds healthy, as well as keeping our bodies healthy, whilst our 'Emmanuel Families' ensure that every pupil 'has a champion' – a key adult who they can talk to if they have any concerns.
During the year, we host parent/carer workshops with the support of the Camden Mental Health Team. Click here to find out more about these.
For further information on pupil well-being at Emmanuel school, please click on the pages below: